Greta's Grotto is a 100% Caymanian owned private facility driven by a philanthropic vision of ensuring healthcare excellence for Older Persons.
A Home for
Older Persons
The first step towards better older person living providing excellence in accommodations.
The Older
Person Community
Much more than a place to stay – a place to live well, make friends and socialize
Our Mission Statement:
Helping older persons in the Cayman Islands live vibrantly in high-quality assisted + independent living facilities focused on their social, mental and physical well-being.
Why Greta's Grotto?
The elderly population consumes over 60% of all healthcare costs globally today and is expected to double in size within the next 20 years. Creating an assisted and independent senior living facility fulfills an urgent need to responsibly care for our growing elderly Caymanian populations in a thoughtful, sustainable, and vibrant living facility.
The proposed Greta's Grotto will be the first-of-its-kind in the Cayman Islands and the Caribbean region.
FOR CAYMANIANS BY CAYMANIANS.
Independent Living
Independent living (IL) is ideal for older persons ready for the comforts of a turnkey home with options to suit their lifestyle and plenty of opportunities to socialize.
When a resident needs or wants:
A socially stimulating place to call home
The peace of mind of living in a secure building
Regular house cleaning and laundry service
Medical care nearby in case of an emergency
To execute Basic and Instrumental ADLs
Assisted Living
Assisted living (AL) offers independence through assistance with the Activities of Daily Living (ADLs) and related services. Wellness support is offered by expert staff available 24 hours a day, seven days a week.
When a resident needs regular help with:
Shopping or meal preparation
Remembering medications
Bathing, dressing and grooming
Making doctor's appointments
Executing Basic and Instrumental ADLs
The United Nations Sustainability Development Goals
Greta's Grotto is committed to promoting the UN Sustainable Development Goals. The facility will create a sustainable environment that helps reduce poverty; reduce community hunger; promote good health; create jobs and economic growth; drive innovation; build sustainable communities and encourage responsible consumption.
Our Commitment to Our Environment and Community
Greta's Grotto has conducted careful analysis of the environmental, operational, and community impacts of numerous potential locations across Grand Cayman during the last two years. The proposed site selected will maintain over 80% of the natural mangrove buffer with minimal impact on our local environment.
The Challenge:
The Cayman Islands learned valuable lessons from the traumatic evacuation of the Pines Community Center resident seniors during Hurricane Ivan. The Pines residents were put in extreme risk of being forced to leave their low-lying facility.
The Solution:
It is imperative for the safety of its older person residents that Greta's Grotto be elevated to at least 12 ft. above mean sea level, to fortify and prevent another life-threatening evacuation of residents, and provide safety for the broader community sheltering inside the facility in the event of a hurricane. Elevation, fill, and infrastructure hold critical importance in protecting human life and mitigating the effects of natural disasters like hurricanes. All viable development sites for Greta's Grotto do require fill and approval of a coastal works permit.
Our ROOTS are in our COMMUNITY. Our STRENGTH comes from YOU.
Sustainability and Climate Change
Greta's Grotto is committed to environmental best practices and incorporating the principles of climate change adaptation through designing its facility to accommodate and manage the long-term predicted impacts of future climate changes.
Small, low-lying islands like Grand Cayman are highly susceptible to the effects of climate change with increasing hurricane intensity and rising sea levels.
Extreme weather events such as hurricanes and storm surges during which wind, storm surge and wave activity create new vulnerabilities and exacerbate existing ones for our population and infrastructure.
Greta's Grotto implements an effective adaptation strategy and disaster risk reduction policy in response to climate change. One example is flood risk management – the property will operate at an increased land height (12' above mean sea level)  to protect our most vulnerable older persons from the vulnerabilities and risks posed by climate change.
Current projections using the IPCC's (2019) A1B scenario (University of the West Indies 2014) suggest an increase in the frequency of category 4 and 5 events over the next 80 years despite little to no change Atlantic hurricane frequency.
Interpolated sea level reconstruction grids between 1950 and 2009, the Caribbean Sea level rise was around 2 mm/year (Palanisamy et al. 2012). Since 2009, greenhouse gas emission is predicted to raise the sea level between 12 and 80 cm (0.14 to 0.91 cm per year) from 2011 to 2099 (National Climate Change Committee 2011) and up to 1.1 m by 2100.
A Climate Study of the Cayman Islands (University of the West Indies 2014) predicted that by 2100 the minimum, maximum and mean air temperatures will increase in the Caribbean, irrespective of the climate change scenario used with climate change projections suggest future increase to temperature, decrease in annual total rainfall, stronger hurricanes, and rising sea levels. (Hurlston-McKenzie et al. 2011).
The 2015 Paris Agreement (Article 7) recognises adaptation as being a critical component of the global response to climate change and that "global adaptation is as important as global mitigation" (Magnan and Ribera 2016 p. 1280).
We are proud that Greta's Grotto has seriously considered the potential impact of climate change risks, in thoughtfully and intentionally designing our facility, to protect our most vulnerable older persons against these ever-increasing vulnerabilities.
Coastal Works Permit Requirement
Better hurricane preparedness and resiliency – Older persons residing at Greta's Grotto and the broader community will be protected against natural disasters avoiding life-threatening evacuations
Preservation of over 80% of the natural mangrove buffer
Elevated nature trail will not interfere with protected mangroves
Coastal works earth fill will be extracted from areas with the least amount of negative environmental and marine life impact
Employment Benefits and
Local Resource Training Program
Greta's Grotto includes a hiring plan to train local Caymanians caring and supporting older people
Training for in-facility, independent living, assisted living, and
at-home care
Certification and training provided by internationally accredited institution.
Cayman will be the Caribbean headquarters for accredited senior care training and certification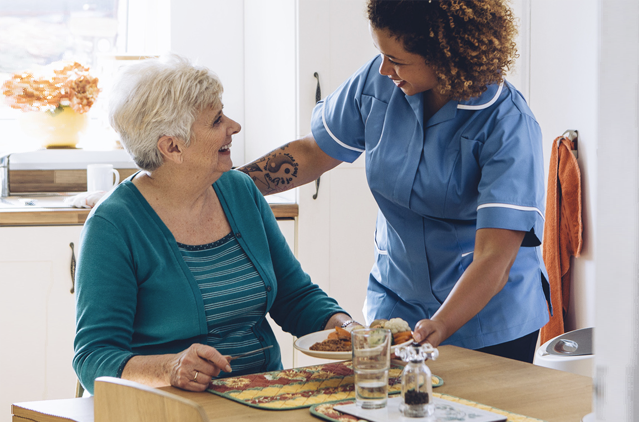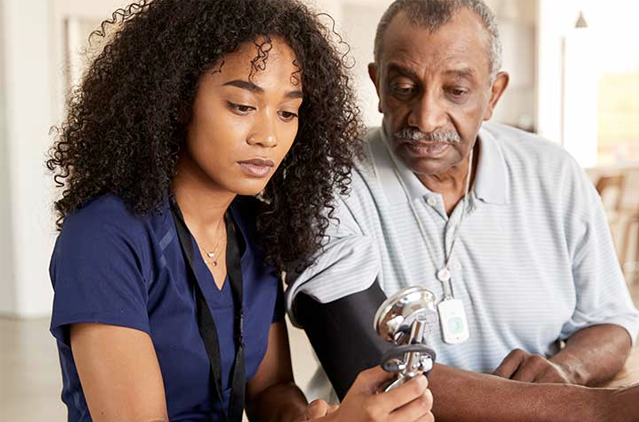 At-Home Care Solutions
Greta's Grotto provides wellness and healthcare solutions for older persons wishing to live at-home
Geriatric Clinic open to public for all geriatric patients needing medical attention
Certified training for at-home care providers from an globally-accredited learning institution
At-home visits by geriatric specialists and professionals
Our Partnerships
We are partnering with a leading provider of Active Lifestyle Communities for Greta's Grotto operations and training programs. Our partner is a global senior facilities provider whose brand is present in Canada, UK, Poland and soon USA, Mexico and Portugal. With over 20 years of experience, they have developed, trained and operated over 2,500 units worldwide.
Together, we will bring its world-class seniors' care staff training and talent development school to Cayman, serving as the education and training hub for not only Cayman, but for the entire Caribbean. Our goal is to create meaningful, long term jobs for Caymanians, providing wellness and care for seniors living in their own homes.
Key Benefits
Elevating the quality of life for Cayman's older persons
New Jobs for Caymanians
Career training program for Caymanians
New Industry
New In-home care and services
Contact Us
Interested in learning more about Greta's Grotto and its positive impact for the Cayman senior community? Please contact us at queries@gretasgrotto.ky or send us a message below.